Fiona Killman, Central Coast Gosford Express Advocate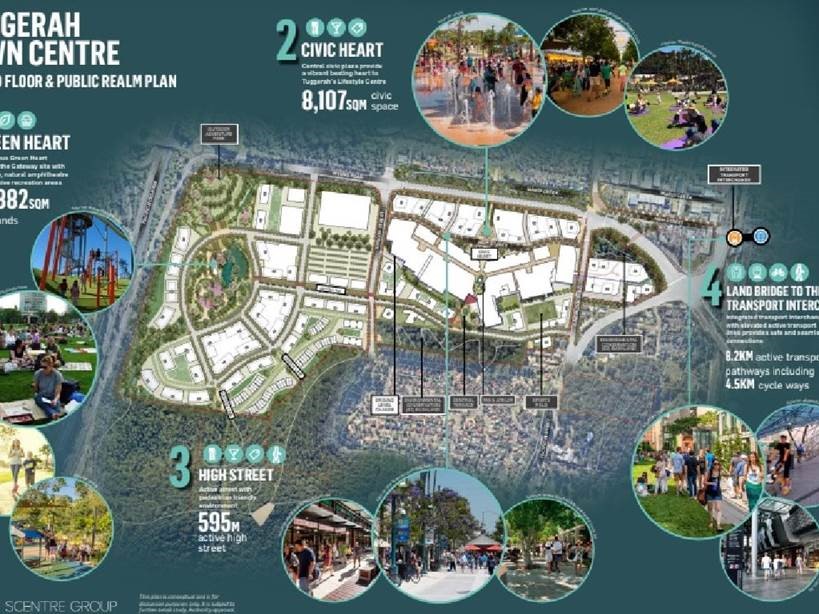 The numbers are eye-popping — a $2.8 billion proposal, near 5000 new homes or units built, 10,000 jobs secured, over 70 hectares of land harnessed.
Scentre Group, the company behind Westfield, has unveiled a staggering concept plan to transform Tuggerah as we know it. It is the biggest proposal of its kind in the history of the Central Coast.A plan, that if approved, would include the redevelopment of Westfield Tuggerah, the land surrounding it, and the adjoining land that lies between the shopping centre and the M1 motorway.
And, the state government is coming along for the ride, pledging a $700 million package that includes a massive upgrade and expansion of Tuggerah station into a transport interchange.
"The proposal is for a 35 year redevelopment of this Westfield Tuggerah and adjoining land to transform Tuggerah Town Centre into a stunning, ultra-modern lifestyle hub," Mr Roberts said. "…it is estimated that the construction alone would generate more than 10,000 new jobs and lead to almost 2700 ongoing jobs once completed, putting Tuggerah on the map as an employment hotspot.
"This game-changing plan is yet further evidence of the enormous surge of investor confidence in the Central Coast."
The $2.4 billion announcement for a new Tuggerah Town Centre, including 5000 homes and a redevelopment of Westfield […] the Masterplan is the group's "long term vision to create a truly integrated township here in Tuggerah".