RENEE MCKEOWN WED 16 JUN 21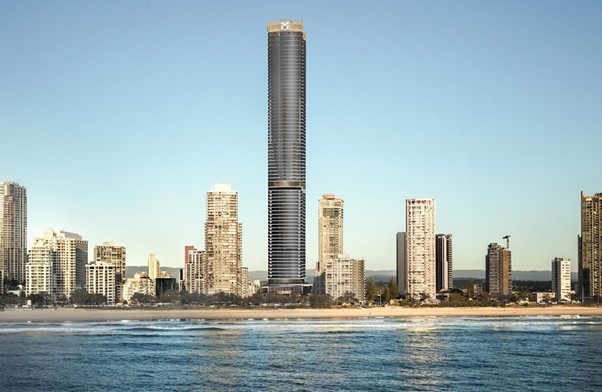 High-density residential site sales on the Gold Coast jumped 238 per cent in 2020 as much of the rest of the country plunged to a seven-year low.

Only the Gold Coast and Perth bucked the trend for residential sites sales, which nationally dropped in value from $5.03 billion to $4 billion, according to Knight Frank Research's latest report.

It predicted Australia's national apartment pipeline would plunge during the next three years with just 86,400 new apartments planned for Sydney, Melbourne, Brisbane, Gold Coast and Perth.
This was a significant decline of 36.1 per cent from the 135,300 new apartments built during the previous three-year period as recorded in the Australian Residential Development Review 2021.

A drop in offshore investment was the leading cause of the decline with less than $500 million in overseas capital invested in the market, below the $5.25-billion investment high of 2016.

Knight Frank head of residential Shayne Harris said that in the meantime developers were investing in "lower risk" sites as more land was released in growth corridors.

"Developers across the country are continuing to shift their focus and risk towards boutique apartment developments and diversifying their portfolios with low-density sites," Harris said.

"Although we're in uncertain times, we can't underestimate the impact investors will have on the apartment market as they start to return across the country.

"It's only time before they are lured back to the new apartment market given the cheap finance, a thinning new supply pipeline and lower residential vacancy rates."

"While there has been a reduction in site sales suitable for apartments in Brisbane, this is likely to be temporary with the residential development market earmarked for increasing activity over the coming years given the recent compression in rental vacancy."

This trend was even more pronounced in Brisbane where rental prices increased by 3.9 per cent in 2020 as vacancy rates dropped from 2.3 per cent in 2019 to 1.3 per cent in 2020.