Silverhall research continues to support identified growth areas. Silverhall clients have purchased in multiple development across the Central Coast, all benefiting from the huge amount of infrastructure investment underway; as well as the significant employment growth happening and to continue. There has been some great activity happening in the Central Coast. Here are further key points:
A summary of recent Plan released on the Central Coast
• The Central Coast Regional Plan 2036, published October 2016 by the NSW Government, is a 20-year blueprint for the future.
• The plan estimates the population of the Central Coast will reach 415,000 by 2036, a large portion of which will be moving to the Coast from outside the region. That is bigger than the population of Canberra today.
• The Regional Plan states, in order to accommodate the projected housing growth over the next 20 years, 2,075 new homes will be needed each year, on average. Over the next 20 years the community will need 41,500 new homes.
• The region has an estimated 116,730 local jobs and this number is projected to increase by 24,674 jobs to 141,404 by 2036.

Premier Mike Baird announces $100m investment in aircraft manufacturing plant at Warnervale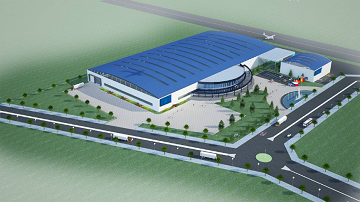 • A $100-million aircraft manufacturing facility will be built at Warnervale. Premier Mike Baird announced in September the facility, to be built at Central Coast Airport, would create a new aerospace industry and sub-industries in Australia.
• The move is expected to create 240 direct jobs in aircraft manufacturing. In addition, thousands of indirect jobs are expected to be generated in auxiliary industries such as parts supply, instrumentation, interior fit-outs and avionics, a spokesperson for the council said. AAI said it expected to source about 70 per cent of its employees for the Central Coast facility from the local region.
$195 million infrastructure investment to benefit all residents of The Vale on Virginia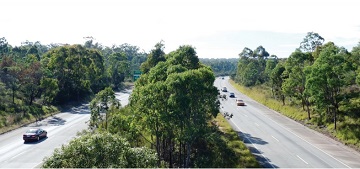 • The M1 Pacific Motorway upgrade between the Tuggerah and Doyalson interchanges is scheduled to begin early 2017. Tenders have been invited. Premier Mike Baird committed $125 million and the Federal Government a further $70 million to begin widening two sections.
• The upgrade involves widening the motorway to provide three lanes in each direction and rebuilding the concrete section of the road to provide more durable and safer roads.
Sources:
• Newcastle Herald, David Stewart, 27 Sep 2016, 12:40 p.m.
• News Local, Richard Noone, Central Coast Gosford Express Advocate June 17, 2016 10:25am
• Wyong Chronicle, Page 3, 30th August 2016
• Central Coast Regional Plan 20136, NSW Government & Planning
• Central Coast Regional Plan 2036 Released, Coast Community News, October 24th 2016