TED TABET TUE 01 JUN 21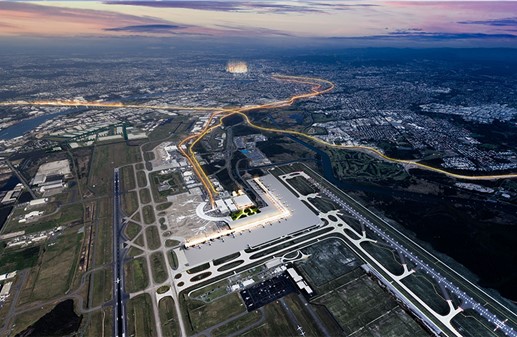 Brisbane Airport has unveiled plans to build a $1-billion third terminal that will connect its dual runways.

The proposed terminal will be a 250,000sq m integrated L-shaped building that services both domestic and international operations, positioned between the two runways.

Brisbane Airport Corporation (BAC) said the development would be marked for completion in 2032, however, the timeline would be moved forward if Brisbane was confirmed as the host of the 2032 Olympic Games.