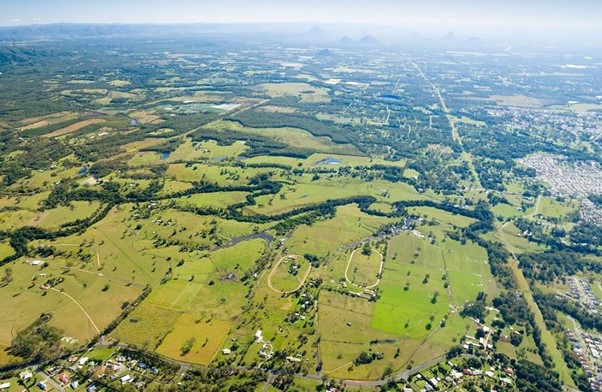 RENEE MCKEOWN 26 MAR 21
Stockland will be one of first major developers in Queensland's newest suburb, Caboolture West.
The state government's growth areas delivery team was given one month to select a new suburb in response to short-term land supply challenges facing the south east.
However, planning was already under way for Caboolture West with ASX-listed Stockland submitting an application for a substantial 175ha parcel of land in September 2020.

The planning scheme shows 13 neighbourhood hubs and six local centres including Stockland's proposed development to the south, as well as a district centre.