Carly Morrissey, Queensland Times
December 6, 2018 12:58pm
SINCE its development 25 years ago Springfield has been growing at a rapid rate. Now home to one of Queensland's fastest growing suburbs - Spring Mountain with capital growth of 103.6 per cent - the population is expected to grow by 6 per cent a year for the next 20 years.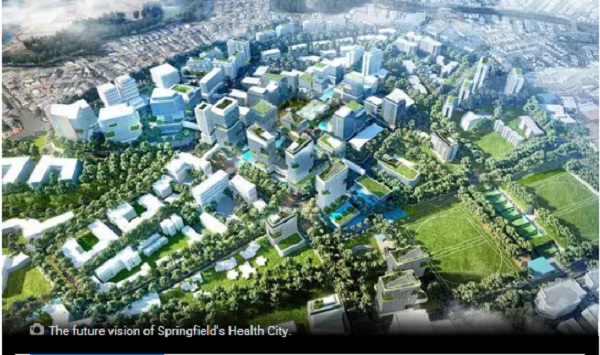 Spring Mountain at Greater Springfield is the fastest growing suburb in the Ipswich Region and the state's second best performing suburb. New research shows that Springfield Central is positioned to be the work, study and services hub of a catchment of 350,000 people by 2036. And once complete, Springfield Central's 360ha heart will be twice the size of Brisbane's CBD.

Here's what developers are bringing to Springfield.

1. Extension to Springfield Fair
Developers have applied to extend Springfield Fair and add another 476m2 of gross floor area. The centre currently is home to a Coles and 17 retail outlets.

2. Shops, childcare centre, retail warehouse, restaurant and medical centre at Springfield Lakes.
Developers want to extend the Spring Lake Metro Centre. A material change of use for a 76 child capacity child care centre, and shop, restaurant, medical centre, fast food premises, commercial premise and or vet clinic and motel extension has been submitted to the council. The extension will increase the centre's floor area by 2370m2. Currently the area is home to a tavern, McDonald's and 23 retail shops.