Darrell Giles | July 21, 2020
Ipswich City Council has announced a step forward on the 25km public transport corridor between the Ipswich CBD and Springfield Central.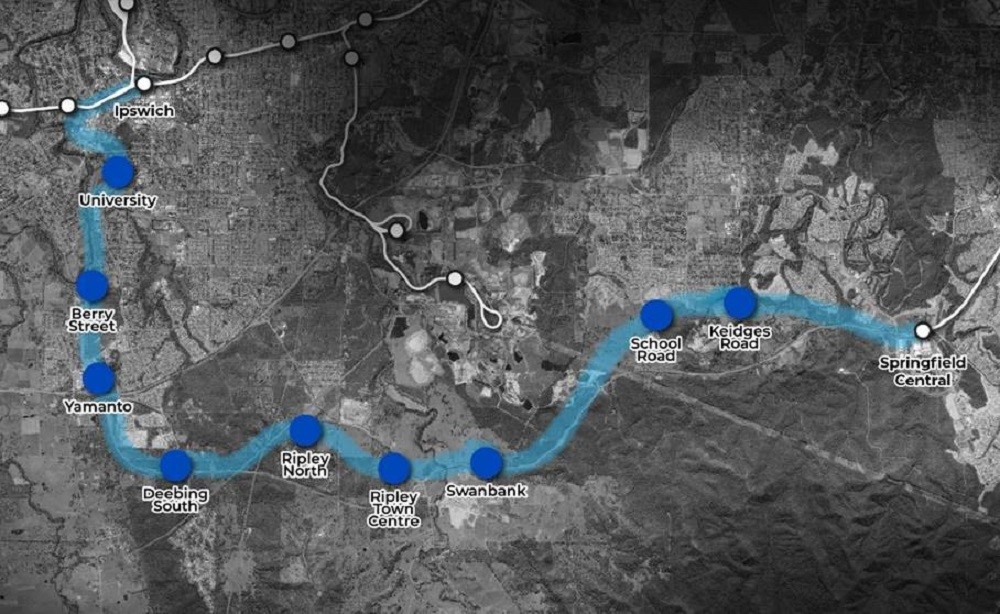 Proposed Ipswich-Springfield public transport corridor
The area is a preserved 25km public transport corridor that connects the two centres via Ipswich's key growth region through Ripley and Redbank Plains.
Mayor Teresa Harding said that the significant population growth in the Ipswich to Springfield corridor made this project a high priority for the city.
"The strategic assessment provides a compelling case and is time imperative for the development of the corridor across transport, land use, and social outcomes," the mayor said.
"Ipswich is the fastest-growing region in Queensland, with a yearly rate of population increase of more than 4 per cent – that's approximately 3 per cent above the state and national averages.