Brenton Waters May 31, 2019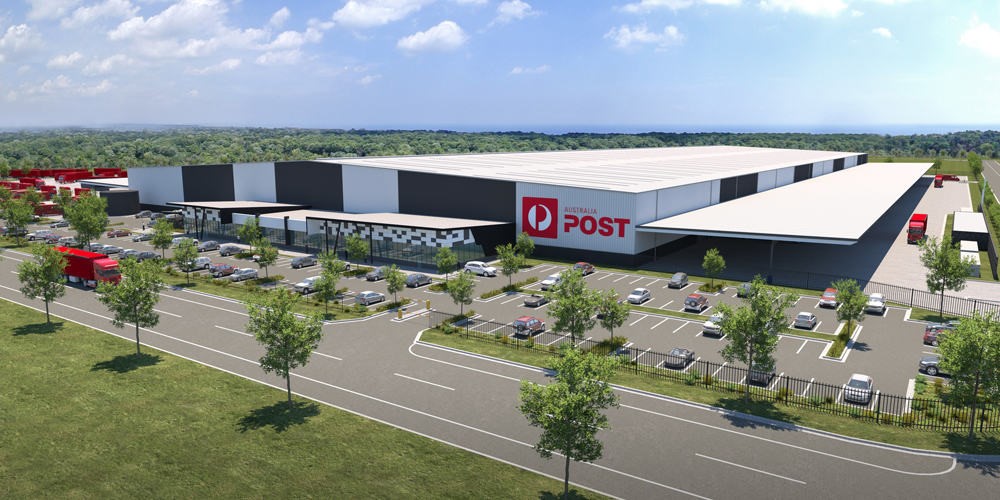 Major companies such as Australia Post are choosing Ipswich, boosting the local economy.
If Springfield to Ipswich is to make the most of opportunities headed its way through massive population growth, the creation of local jobs will need to remain an equal priority. The State Government forecasts that by 2041 the total number of jobs will need to be at least 128,800. In 2018, the number of jobs was 76,917 with the health care and social assistance, retail trade and manufacturing sectors employing the most people.
Where will future jobs come from?
A range of factors such as increasing global connectedness, increasing resource depletion, increasing mobility of people and the workforce and changing technology mean the city's employment opportunities are changing.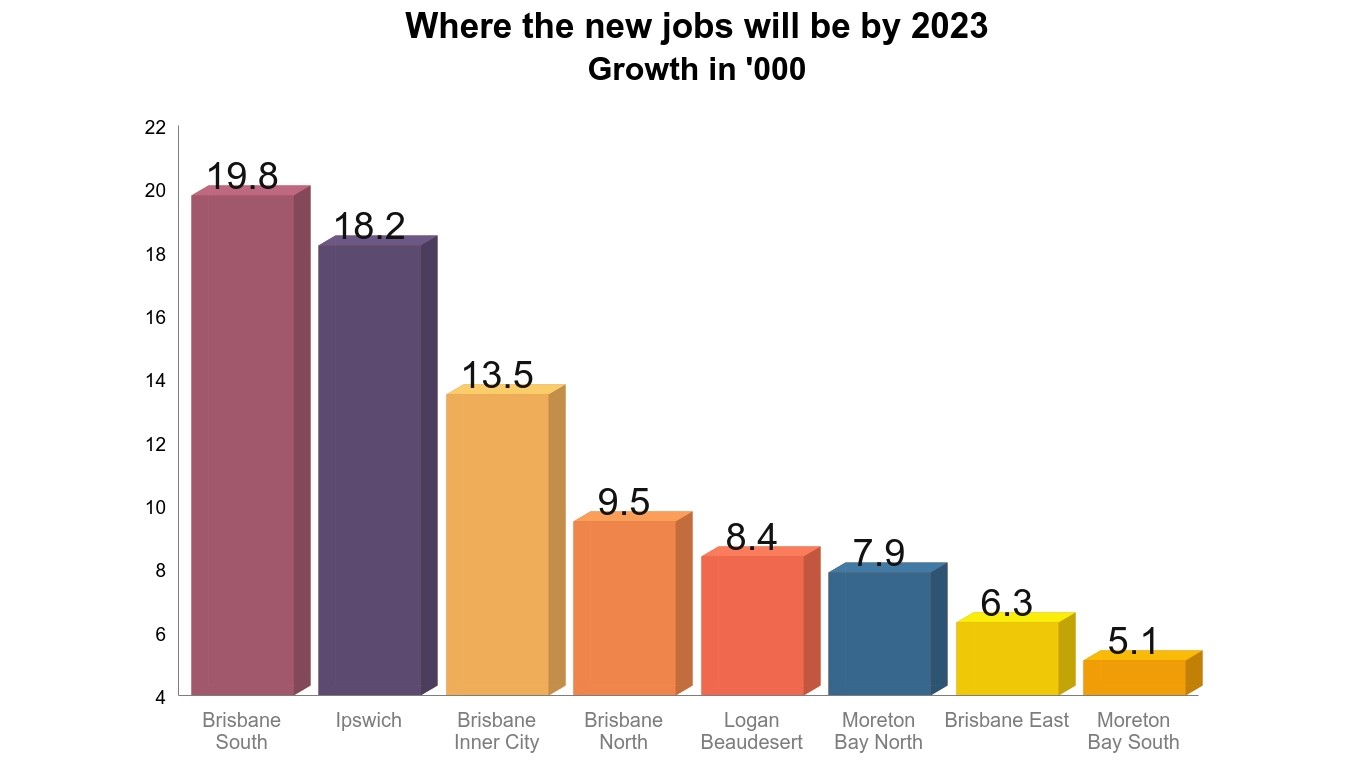 Ipswich is well-placed to experience a jobs boom in the years ahead.

The State Government's ShapingSEQ identified the following economic advantages likely to drive employment in Ipswich in the future:
• Knowledge, education and creative industries;
• Food production and agribusiness;
• Energy and resources;
• Tourism;
• Advanced manufacturing
Ipswich's to Springfield's unique status as home to Australia's largest defence base means it is well positioned to attract advanced manufacturing and other related jobs.
This has already been seen with the decision by Rheinmetall to establish a Military Centre of Excellence at Redbank as part of a $5 billion defence contract.
The draft planning scheme vision statement detailed in the Statement of Proposals aspires to an Ipswich where the following happens in relation to employment:
• Innovative business and employment enterprises maximise the opportunities presented by the digital economy and other new technologies.
• In the rural hinterland, townships and boutique businesses thrive on tourism, specialised agricultural production, outdoor recreation and other niche markets.
• The area has also developed strategic logistic and distribution centres, placing it as an inland port and facilitating the movement of road and rail freight throughout the nation.
• Ipswich to Springfield is tapping into the ever changing domestic, regional, national and global markets and is supported by research facilities and centres of academic and business excellence.
• RAAF Base Amberley remains the largest defence facility in Australia, supported by a range of economic and commercial activities, and continues to grow and provide major social, employment and economic benefits to the region, injecting significant capital and operational investment into the local economy.
• Jobs growth keeps pace with population growth, with Ipswich LGA's rate of employment higher than the Queensland average, reducing the need for people to travel long distances to work and retains the benefits of local wages and spending within the city, minimising escape expenditure.

To achieve this, the following employment land has been identified.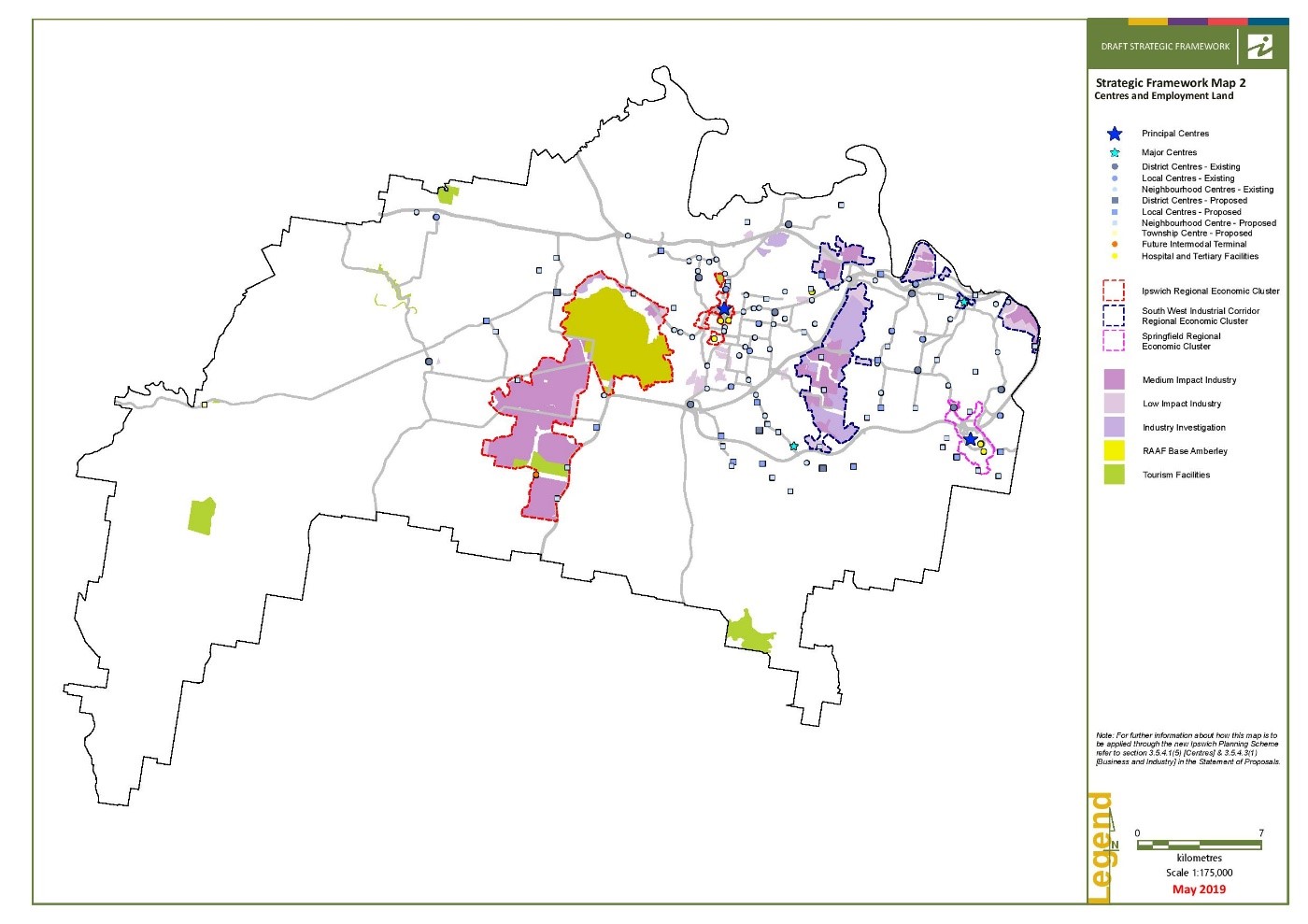 The approach for promoting employment growth is underpinned by four major centres – Ipswich City Centre, Springfield Town Centre, Goodna Centre and Ripley Town Centre – which will continue to play a key role in jobs creation.
Important commercial and industrial opportunities exist at Carole Park, Redbank, Bundamba/Dinmore/River, Swanbank/New Chum, Wulkuraka/Karabin and Ebenezer/Willowbank.
Land for employment identified in Local Area Frameworks has a planned capacity of 430,000 jobs, which means Springfield to Ipswich is well placed to meet its jobs needs into the future.