THU 28 OCT 21
Brisbane is fast becoming a centre for premium grade commercial developments with a succession of new major development projects planned in and around the CBD.
From the $3.6-billion new waterfront casino to a new 1500-seat theatre in the city's cultural centre—as well as a number of high-profile high-rise residential projects—the city is primed for major development and growth.
Silverhall Comment – Brisbane is already bracing itself for significant capital growth in the apartment sector with a substantial fall in Supply. Combine this with 5 major people movements:

1. Return of Overseas Migration
2. Return of Foreign Students
3. Record Interstate Arrivals
4. Significant Employment Needed for the 2032 Olympics
This could be the time to consider apartments as part of your investment portfolio

St Vincent's Hospital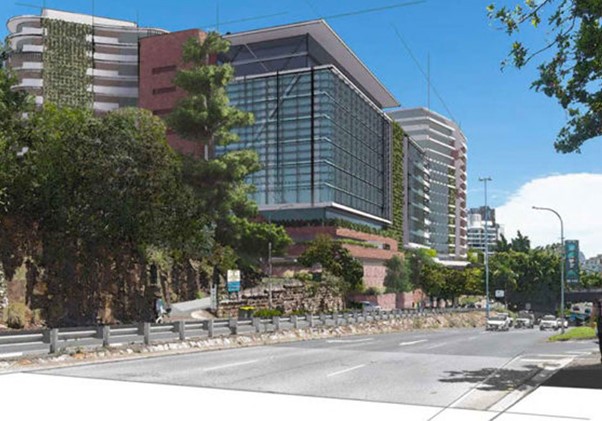 St Vincent's Health Australia has lodged a six-staged development masterplan for the redevelopment of St Vincent's Hospital in Kangaroo Point. The planned development proposes to split the site into two different precincts, with a residential precinct connected to the Riverwalk along the Brisbane River and a health, aged care & education precinct along Main Street.
200 Turbot Street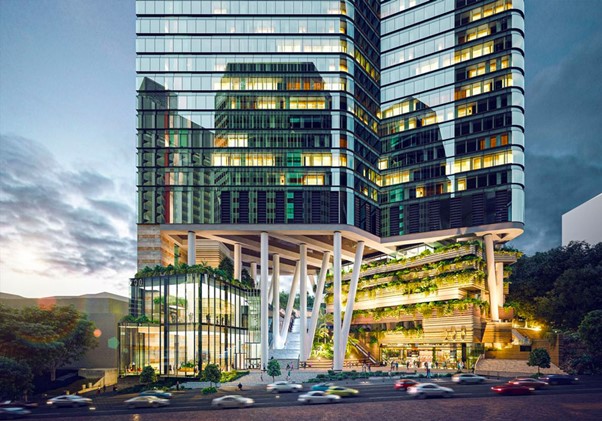 Mirvac plans to build a 29-storey, A-grade office tower across an amalgamated site fronting Turbot Street. The site holds frontages to Turbot Street, Wickham Terrace and Albert Street and, at 8900sq m, is one the largest in Brisbane's CBD. The building will sit alongside the three-storey heritage-listed Dental Hospital Brisbane and College at 168 Turbot Street.
Waterfront Place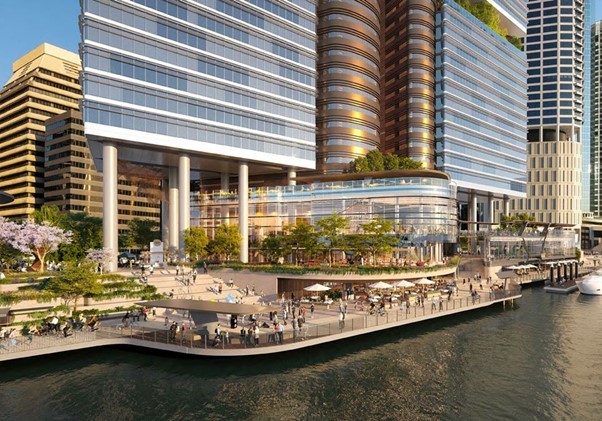 Dexus is pushing ahead with plans for a $2.1-billion transformation of Eagle Street Pier and its Waterfront Place commercial precinct in Brisbane's CBD. Plans include two new commercial towers, riverfront dining, public plazas, extended riverwalk and ferry terminal.
Queens Wharf

Brisbane's $3.6-billion Queen's Wharf development—which has taken more than a significant footprint of the CBD—is quickly taking shape. The project, the largest private sector development in Queensland, is spread over 12ha of land and 15.3ha of water. The development, earmarked for completion by late 2022, will offer four luxury hotels, 2000 residential apartments and a casino.
80 Ann Street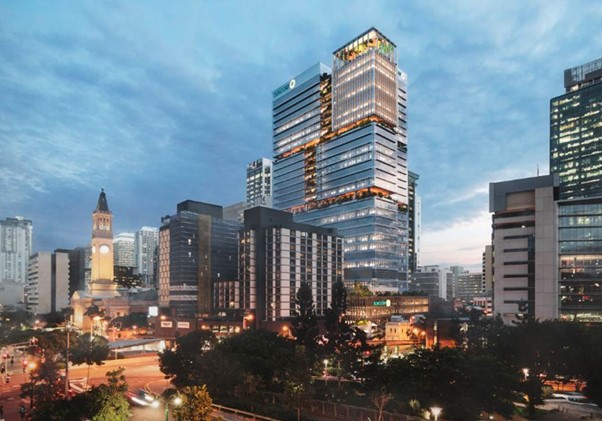 Mirvac's commercial project, spanning an entire block, will reach 35-storeys and offer 60,000sq m of net lettable area across some of Brisbane CBD's largest floor plates at 2200 square metres. Suncorp will anchor the tower, taking 66 per cent of the total space. Mirvac has also closed a deal to build the tower with M&G Real Estate, which will own a half stake of the building.
205 North Quay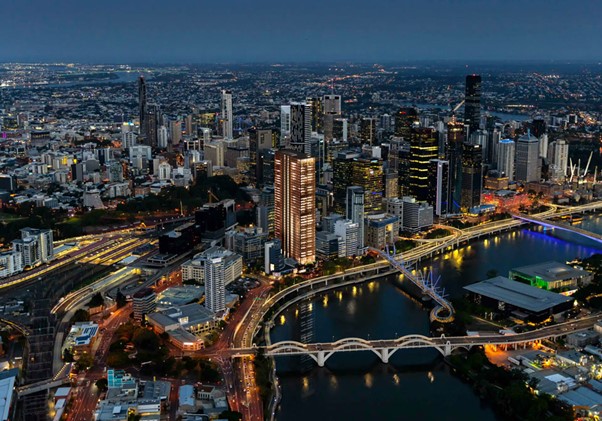 Super fund developer Cbus Property, in conjunction with its local partners Nielson Properties and the Raniga family, is moving ahead with plans for a $600-million office tower in Brisbane's fast-growing North Quarter precinct. The A-grade office tower, approved in February for a 3000sq m riverfront corner site, created from the amalgamation of properties at 205 North Quay and 30 Herschel Street.
19 Eagle Terrace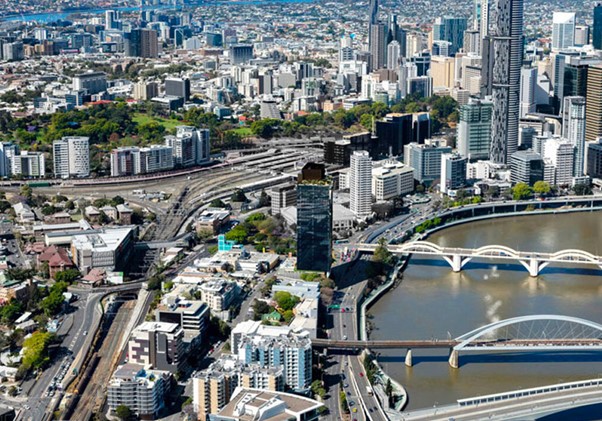 Morris Property Group has unveiled plans for a $250-million office tower in Brisbane's North Quarter precinct. It is the latest office project for the developer, which has also commenced construction on the 26-storey Australian Taxation Office headquarters at 152 Wharf Street.
No.1 Brisbane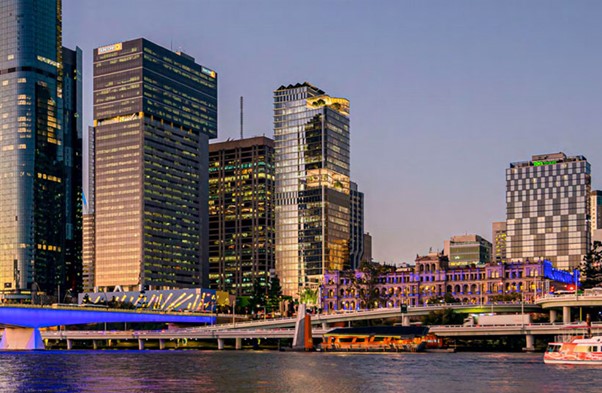 Fund manager Charter Fund manager Charter Hall is pushing ahead with a major Brisbane development, with approved plans for a 35-storey office tower at the top of Queen Street. Earlier this year, the developer listed the three separate CBD titles but rather than realising their investment after securing development approval for the site the backers will now stay in the project as it readies to launch in 2023.
360 Queen Street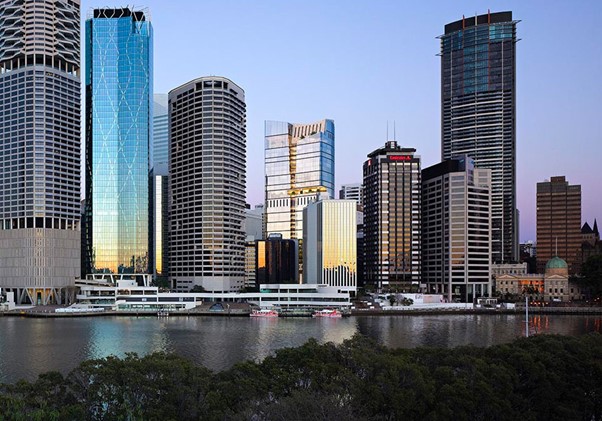 Charter Hall and Investa Commercial Property Fund's Queen Street tower is quickly taking shape. The joint venture acquired the 2150sq m site in June, 2017 for $53.75 million. The project will deliver 45,000sq m of A-grade office space, a publicly accessible retail component within its podium, childcare centre, supermarket, and indoor sport and recreation centre.
Albion Exchange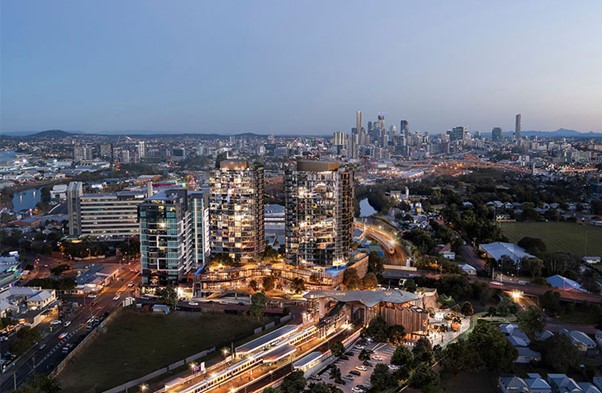 Geon Property will soon break ground on the first stage of its $750-million residential project in Brisbane's inner north, after winning approval for the two-tower mixed-use development earlier this year. The transit-oriented development, which will be delivered over 15 years, will revitalise a 4900sq m state government-owned development site adjacent to the existing Albion train station.
443 Queen Street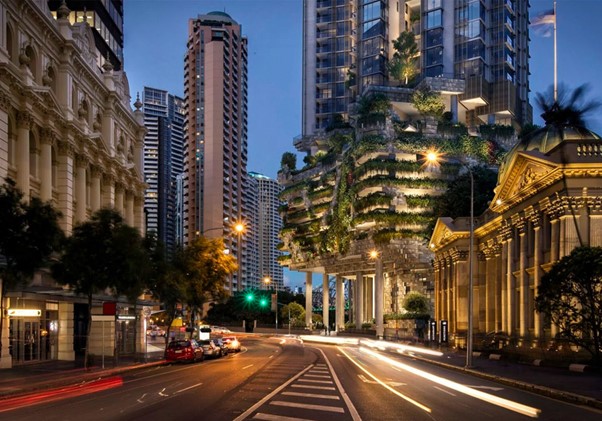 Cbus Property's $375-million residential tower, consisting of 264 apartments, will include a private dining room, catering kitchen, outdoor lounge cabanas, a gymnasium and 25m pool perched on the river's edge. The building was recently awarded a 6 Star Green Star design rating by the Green Building Council of Australia, the first residential building in Australia to be recognised with this rating.
309 North Quay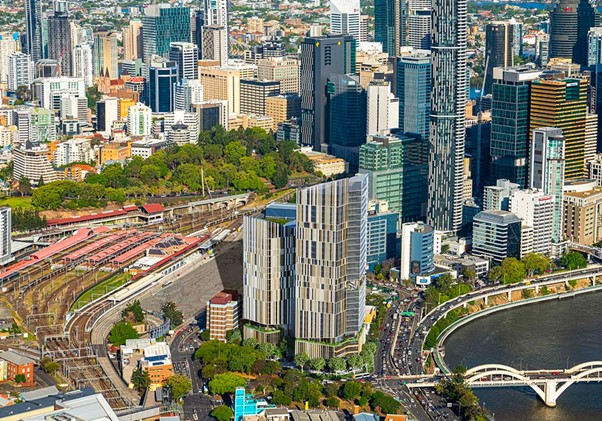 Charter Hall has two sets of plans before council for a significant riverfront site in Brisbane's fast-growing North Quarter precinct. The dual tower scheme, lodged in a bid to recognise "growing flexibility in tenant requirements", will be developed through a staged approach and will hold a more public-centric focus with a number of pedestrian laneways featuring cafes and pop-up venues.
117 Victoria Street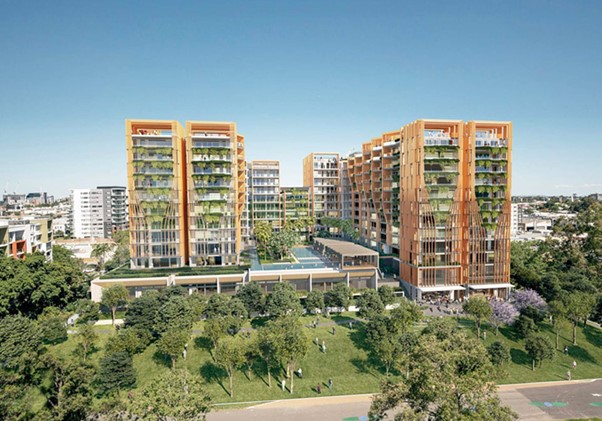 Sydney-based developer Crown Group has rebooted plans for its controversial $460-million residential development in West End. The contentious development, which has been paused since mid-2019, will be completely redesigned after initial plans for an FJMT-designed scheme were scrapped. Crown Group is now preparing to resubmit plans shortly to provide for larger apartments with a greater project gross floor area in response to market conditions.