19 NOV 21
Infrastructure development in Australia is ramping up as the nation builds its way out of the pandemic downturns.
Network expansions, new metro lines, public transport systems linking suburbs, rail stations, a new international airport ... transport infrastructure investment and construction across Australia is running at record highs.
Here are some of the most significant projects under way in Qld and their progress to date.
Melbourne-to-Brisbane Inland Rail (Vic, NSW, Qld)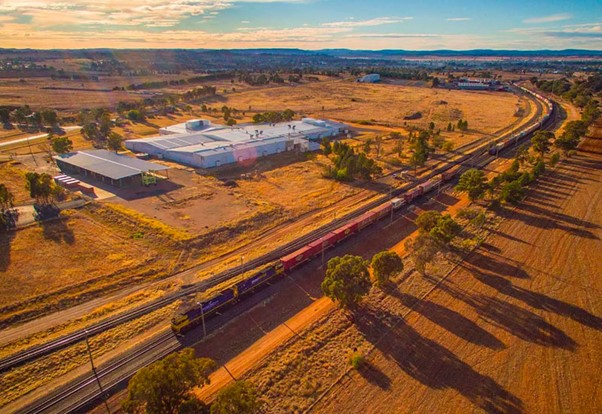 The Melbourne-to-Brisbane Inland Rail will create a new direct rail freight link through eastern Australia connecting farms, mines, cities and ports to global markets.
Currently, the Melbourne-to-Brisbane Inland Rail has been divided into 13 projects across 36 local government areas in Victoria, New South Wales and Queensland.
It is projected that each train on the 1700km link between Melbourne and Brisbane would remove from the road 150 semi-trailers, each of which uses about 600 litres of diesel.
The infrastructure project will upgrade 1100km of existing rail line and build 600km of new track to connect missing links between Melbourne and Brisbane.
The track will enable the use of double-stacked, 1800m-long trains with a 21-tonne axle load at a maximum speed of 115km/h, allowing for the transit of greater freight volumes.
The project will require 467,000 tonnes of steel and 1,300,000 cubic metres of concrete to build and includes construction of a 6.2km tunnel through the steep terrain of the Toowoomba Range; the largest diameter diesel freight tunnel in the southern hemisphere.
The first stage of the project, Parkes to Narromine, was completed in a joint venture by Fulton Hogan and BMD Constructions.
The second stage—Narrabri to North Star—is in early stage works with a contract awarded to the John Holland and SEE Civil joint venture, Trans4m Rail.
Commencement date: 2018
Builder: Australian Rail Track Corporation
Gross development value: $10 billion
Status: Planning (second stage)
Estimated completion: 2025
Cross River Rail (Qld)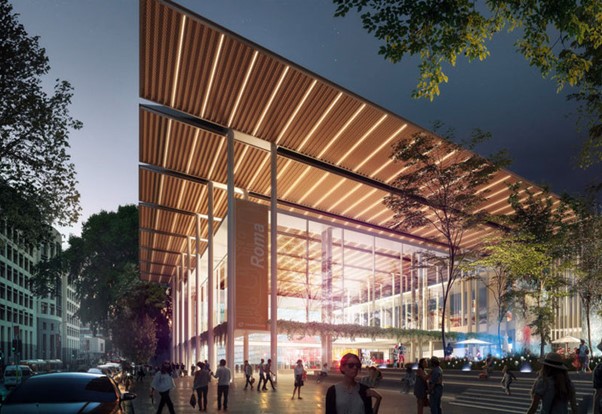 Construction on Queensland's biggest infrastructure project, the $5.4-billion Cross River Rail is quickly taking shape.
The state government-led project will comprise a 10.2km rail line which will run from Dutton Park in Brisbane's southern suburbs to Bowen Hills in the city's north, with a 5.9km tunnel under the CBD.
The project, overseen by the The Pulse consortium, will deliver four underground stations at Boggo Road, Woolloongabba, Albert Street and Roma Street, as well as eight upgraded stations across Brisbane's fringes and three new Gold Coast stations at Pimpama, Helensvale North and Merrimac.
The $750-million rail, integration and systems alliance contract was won by the Unity Alliance which brings together CPB Contractors, UGL, AECOM and Jacobs, and partners Hassel, RCS Australia, Acmena, Martinus Rail and Wired Overhead Solutions.
Hitachi Rail will bring a $634-million European Train Control System to the project, which will improve the safety and service frequency in the entire city rail network upon completion.
The project's main aim is to unblock the commuter bottleneck within a city which is rapidly growing along its famous winding river.
Demand for Brisbane's rail services is forecasted to double by 2026, and triple by 2036 and the project seeks to respond to these pressures.
Construction is currently underway at all of the project's main station sites, with tunnelling commencing in March 2020 at the Cross River Rail's Roma Street site.
In November, two 115-tonne roadheaders broke through into the cavern of the future Boggo Road station two months ahead of schedule.
The roadheaders finished carving Cross River Rail's tunnels towards Boggo Road in September, having advanced about 30 metres a week through hard rock.
Commencement date: 2019
Builder: CIMIC Group companies, Pacific Partnerships, CPB Contractors, and UGL
Gross development value: $5.5 billion
Status: Under construction
Estimated completion: 2024

Brisbane Metro (Qld)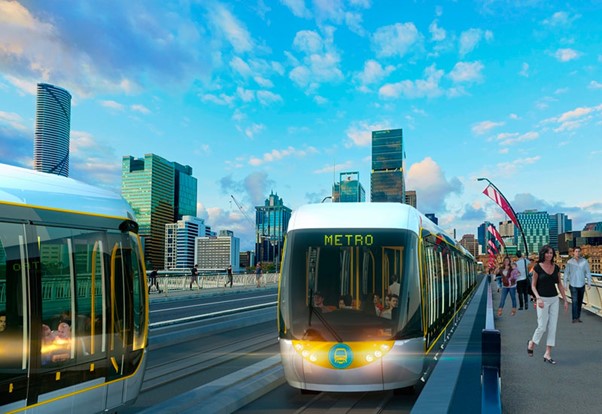 Brisbane Metro will run on 21km of existing busway by using speciality metro vehicles that can run alongside buses. Each vehicle will have a 150-person capacity.
Originally planned to be operated by driverless trains, in March 2017 it was revised to operate with high capacity bi-articulated buses, reducing the cost by one-third.
The new route will service 18 stations, upgrade 17 existing stations, including ticketing improvements to speed up boarding interchange opportunities at 11 locations.
The project will feature two new high-frequency, high-capacity metro lines; between Eight Mile Plains busway station to Roma Street busway station and the RBWH busway station to UQ Lakes busway station.
It will also include a new underground station will be constructed at the cultural centre.
The project will enable high-frequency services every three minutes in peak periods on weekdays, with a metro every 90 seconds between Roma Street and Mater Hill busway stations.
Up to 60 special designed bi-articulated buses that have the capacity to carry up to 150 passengers, capable of using the existing busway infrastructure alongside regular bus services will be used.
Metro buses will be 24-metres long and visually resemble a tram or light rail vehicle.
Commencement date: 2019
Builder: The Brisbane City Council
Gross development value: $1-billion
Status: Under construction
Estimated completion: 2023

Gold Coast Light Rail (Qld)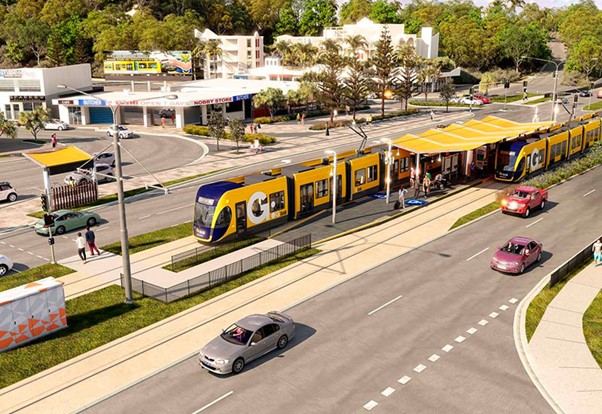 Stage one of the project had an estimated cost of $1.6 billion and consisted of 13km of track being laid between the Gold Coast University Hospital and Broadbeach South with 16 stations placed along the track.
The first stage was completed in 2014 and has been lauded as a success.
Stage two extended the network to the Helensvale railway station, providing a connection with the Gold Coast-Brisbane heavy rail line.
Stage 3A is currently in planning—the project is set to cost $709 million and has had funding fast-tracked to bring the construction start date forward a year.
It will involve 6.7km of new light rail tracks and eight new light rail stations connecting the current Broadbeach South station and Burleigh Heads.
Stage three early works are progressing on schedule, with onsite investigations and design activities well advanced.
Pre-construction work has been done at both ends of the corridor. On the northern end, just south of Broadbeach South station, light rail contractor John Holland has set up a site compound.
Community consultation has begun for the 13km stage four extension from Burleigh Heads to Tugun and the airport at Coolangatta.
Commencement date: 2016
Builder: GoldLinq consortium; Bombardier Transportation, Downer EDI, Keolis, McConnell Dowell and Plenary Group
Gross development value: $1 billion
Status: Under construction
Estimated completion: 2023