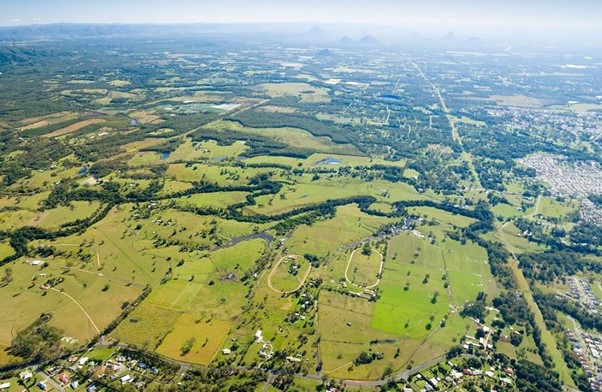 RENEE MCKEOWN 26 MAR 21
Stockland will be one of first major developers in Queensland's newest suburb, Caboolture West.
The state government's growth areas delivery team was given one month to select a new suburb in response to short-term land supply challenges facing the south east.
However, planning was already under way for Caboolture West with ASX-listed Stockland submitting an application for a substantial 175ha parcel of land in September 2020.

The planning scheme shows 13 neighbourhood hubs and six local centres including Stockland's proposed development to the south, as well as a district centre.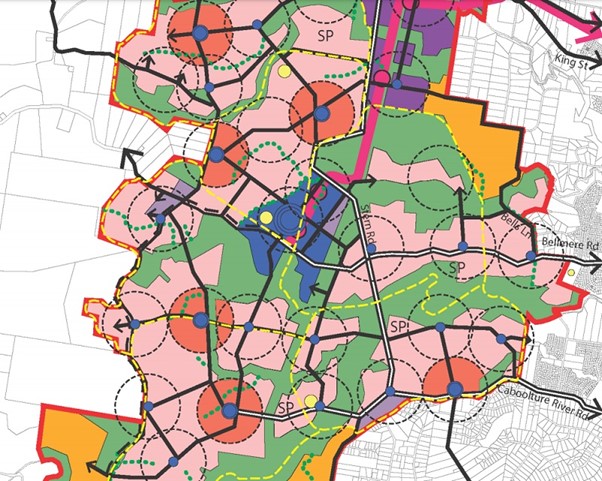 The 6,663 hectare Caboolture West plans with blue colouring indicating neighbourhood hubs and pink indicating urban living.
According to the Moreton Bay Regional Council scheme, the 6663ha site will eventually be home to 68,700 residents in 26,900 dwellings.
Caboolture West will also have a TAFE, private hospital, three high schools, nine primary schools and rapid transit connection to Caboolture Central.
"The department is already working with the Moreton Bay Regional Council, Unitywater, the Department of Transport and Main Roads, and land-owners on the initial stage and ongoing development of this area," Miles said.
To support the pilot, the Queensland government has awarded $10.5 million in loan funding from the Building Acceleration Fund to deliver water supply and sewerage networks, and a sewerage pumping station.
Moreton Bay mayor Peter Flannery welcomed the announcement that Caboolture West NDP1 would be the pilot site and said it was needed to boost land supply and support growth.
"Caboolture West will ultimately be the size of a regional city, supporting 17,000 jobs and delivering many social benefits including new health and education centres, along with new sport and recreation facilities," Flannery said.