Darrell Giles | July 21, 2020
Ipswich City Council has announced a step forward on the 25km public transport corridor between the Ipswich CBD and Springfield Central.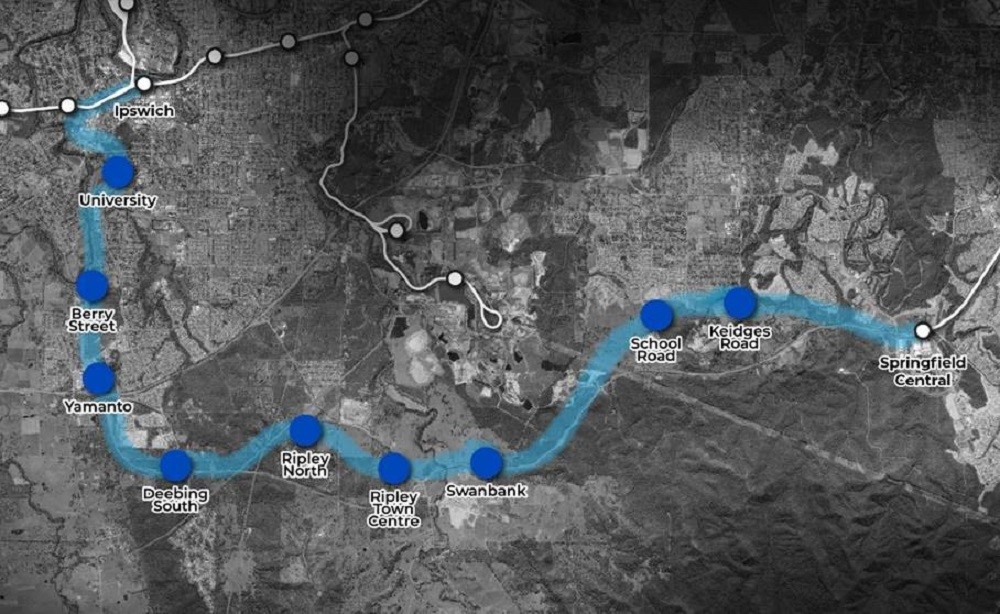 Proposed Ipswich-Springfield public transport corridor
The area is a preserved 25km public transport corridor that connects the two centres via Ipswich's key growth region through Ripley and Redbank Plains.
Mayor Teresa Harding said that the significant population growth in the Ipswich to Springfield corridor made this project a high priority for the city.
"The strategic assessment provides a compelling case and is time imperative for the development of the corridor across transport, land use, and social outcomes," the mayor said.
"Ipswich is the fastest-growing region in Queensland, with a yearly rate of population increase of more than 4 per cent – that's approximately 3 per cent above the state and national averages.
"Ipswich is a city of opportunities and connectivity through this corridor will ensure we become the most liveable and productive region in Queensland. With approximately 70 per cent of the population growth in Ipswich occurring in the region between Ipswich and Springfield, this public transport corridor will help to ensure that the people of Ipswich keep our great lifestyles as the region grows."
The business case for the project indicates that the development of the corridor would provide a catalyst to mixed-used land outcomes, including the potential to encourage economic hubs and enhanced service provision along the corridor, providing residents with employment and service accessibility opportunities, and local business with investment opportunities in close proximity to a large residential workforce.
Council will work closely with the State Government's Department of Transport and Main Roads on future stages of the business case, and will also make an initial presentation to Infrastructure Australia representatives on Wednesday 22 July. The options assessment is predicted to cost $2.5 million and take 12 to 18 months to complete.