Terry Ryder EXPERT OBSERVER
Dec 9,2020
Regional NSW is showing nation-leading strength, with a record number of towns and suburbs recording growth in their sales activity in our new quarterly survey. A total of 116 locations have rising markets, easily the highest number in the in the six years that the quarterly surveys have been conducted. The previous best were 70 growth locations in a mid-2018 survey and 77 late in 2019.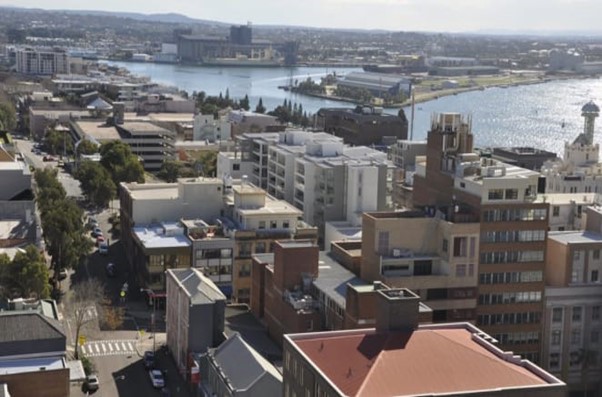 The results show evidence of the Exodus to Affordable Lifestyle trend which is sweeping the nation, with growth markets right across the state but most noticeably in locations close to Sydney.
The No.1 market, by a considerable margin, is the NSW Central Coast. As the closest sea change market to Sydney, this market is getting significant uplift from the Exodus trend. There are 17 suburbs with rising sales activity and we expect strong price growth in the near future.
Lake Macquarie has six growth suburbs, while Hunter Valley LGAs like Maitland, Cessnock, Singleton and Muswellbrook jointly have seven growth locations – with the Maitland LGA the standout.
In terms of price performance, Regional NSW has done well in the past 12 months but in particular in the latest quarter.
Two-thirds of locations across Regional NSW have recorded growth in their median house prices in the past 12 months, but eight out ten have recorded uplift in the most recent quarter.
This indicates that the regional areas of the state have had an uplift in price performance recently, with the Exodus to Affordable Lifestyle a major influence.
The outcomes in annual terms include 67% of locations with apartment markets recording increases in their median unit prices and 65% of locations also having increases in median house prices.
Multiple locations have delivered double-digit increases in their median house prices over the past 12 months.
The Central Coast is a natural beneficiary also and several suburbs have delivered strong rises, including Umina Beach (10%) and Wyong (15%).
https://www.urban.com.au/expert-insights/regional-nsw-property-market-showing-nation-leading-strength-hotspottings-terry-ryder