Joel Robinson | Feb 5,2021
The revision comes after a stronger than expected housing market, pared with the low interest rates, the government's HomeBuilder grants and stamp duty concessions on new properties.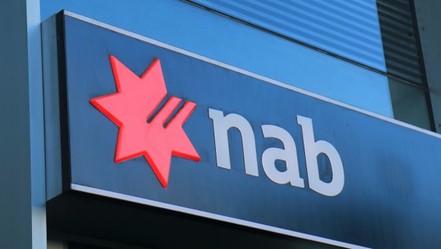 NAB raises dwelling price forecast for 2021 and 2022
After a stronger than expected housing turnaround, NAB are now forecasting dwelling values to rise by an average of eight per cent nationally across 2021, with a view that 2022 will also see strong gains.
The revision comes after the turnaround in the housing markets, pared with low interest rates, the government's HomeBuilder grants and stamp duty concessions on newly built properties.
"The housing market has fared significantly better than expected over the past year, despite significant headwinds from slower population growth and a weaker labour market," the NAB report read.
"Lower interest rates and household income support from the Federal Government have been a key support amidst the challenges of the pandemic.

"While the impact of lower rates is broad-based, there are some key dynamics underlying our forecast."

NAB expect the smaller capitals to continue to outpace Sydney and Melbourne, but the two biggest capital city markets have closed the gap from NAB's previous forecasts.

Now NAB expect nearly eight per cent gains average, with Sydney and Melbourne not far behind other capital city markets.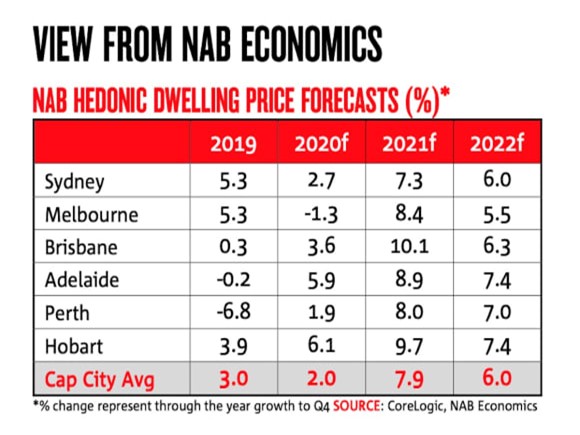 They expect the best performer to be Brisbane, where there are 10.1 per cent gains forecast for 2021 and 6.3 per cent for 2022.

Sentiment has been on the turn for a number of months and the NAB Residential Property Index ended 2020 at a survey high +45 points. Confidence levels returned to levels last seen before COVID in late-2019 as expectations lifted sharply for house price growth across the country.

NAB economist Alan Astor says first home buyer demand remains very strong in new and established housing markets and is likely being supported by historically low interest rates and government support such as the First Home Loan Deposit Scheme and HomeBuilder.