17th September 2018 Terry Ryder
There are strong linkages between events in the local economy and outcomes in real estate markets.
If a city's economy is growing and creating jobs, real estate markets will be busy.
Proximity to employment nodes is an important marker to look for, remembering that most of the jobs are in the suburbs, not in the CBDs.
If a major new infrastructure project is planned, we want to know about it. If a business is expanding, creating hundreds of extra jobs, that's worth adding to our database of knowledge. If a company is relocating its business because of a particular dynamic in the new location, that creates a blip on our radar screen.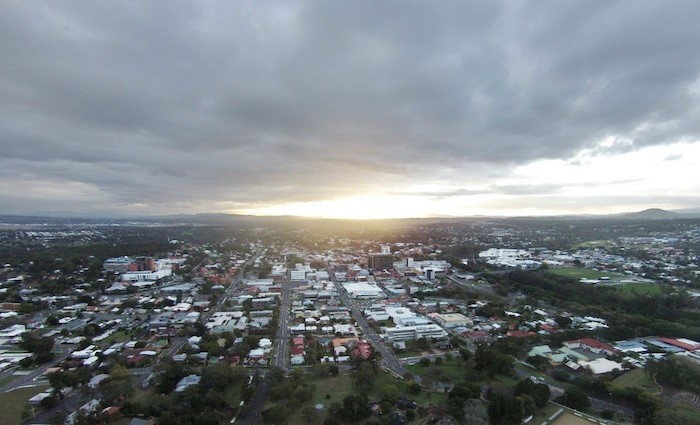 IPSWICH AND THE MILITARY ECONOMY
Any location with a strong military economy has an advantage. Cities with a RAAF Base and/or Army base have a built-in generator of economic activity and jobs, particularly given the current national trend of expansion.
Ipswich has the Amberley RAAF Base on its doorstep and has a growing number of major businesses servicing the military.
It was announced recently that TAE Aerospace will develop a Turbine Engine Maintenance Facility (TEMF) in the Ipswich suburb of Bundamba to support Australia's fifth-generation F-35 Joint Strike fighter jets.
The addition of the F135 engine MRO&U activities will add 15 aerospace technician jobs to its workforce and up to 85 additional jobs as part of the future F-35 Global Support Solution.
Not far away in Wacol, Rheinmetall is building its $170 million Military Vehicle Centre of Excellence to build vehicles for the Australian Army. Watpac has been appointed managing contractor to deliver the facility, which is expected to support 300 jobs, with completion expected in 2020.
Also in Wacol, Volvo Group Australia recently opened its new national headquarters at the Metroplex Westgate business park, close to the company's existing assembly plant.
Around 300 jobs were created during construction of the new headquarters and around 195 people will now work there, along with 530 at the nearby factory.
For these and many other reasons, I'm bullish about the prospects for real estate growth in Ipswich, which has many affordable suburbs and strong infrastructure, as well as many big jobs nodes. Businesses base themselves there because the land is cheap and the transport links are good.
https://www.propertyobserver.com.au/terry-ryder/89594-military-economy-benefiting-ipswich-property-investors.html