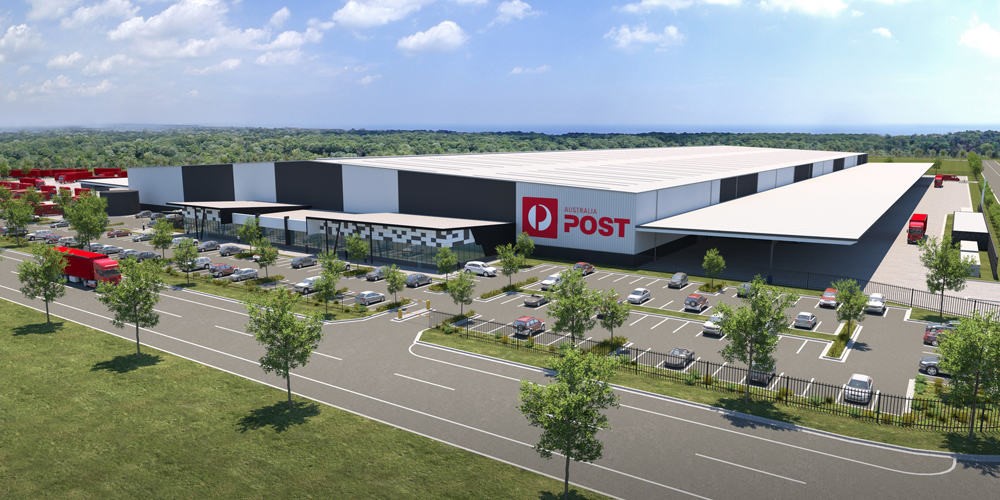 Posted by Brenton Waters | Sep 3, 2018
Construction of the largest parcel facility and delivery centre in the southern hemisphere is under way in Ipswich. The $200 million Australia Post facility, which will cover an area equivalent to almost 10 football fields, is being built at Goodman's Redbank Motorway Estate. It means jobs for Ipswich with 500 people to be based at the new facility which will be able to process up to 700,000 parcels per day, making it Australia Post's key delivery hub and parcel processing hub in Queensland.

"We chose Redbank because it's strategically located between Brisbane and Ipswich and sits at the edge of three major motorway interchanges, providing multiple access points to arterial routes."

Australia Post is the latest in a list of major logistics companies that have chosen Redbank Motorway Estate with TNT – Fedex, DB Schenker and Northline all committed to the estate.

The first stage of construction, about 24,000 square metres, will be completed by the end of the year to enable sortation installation to start in January 2019. The entire project is expected to be completed by October 2019.

https://www.ipswichfirst.com.au/largest-parcel-delivery-centre-in-southern-hemisphere-under-way-at-redbank/