The Queensland Times article further supports Silverhall's research, endorsing the Springfield Catchment Area. The QT ran an article on the 22nd of May 2017, highlighting Ipswich's fastest growing suburb, Redbank Plains. David Nielsen from the Queensland Times in conversation with Ipswich City Councillor Kerry Silver discussed the growth this suburb has shown over the last year and shed light on the council's investment plans going forward.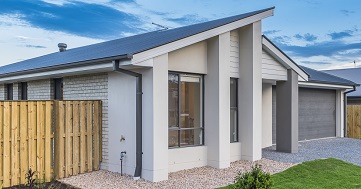 With 376 new homes built, and 1,051 people moving to the suburb, it beat out Springfield Lakes and South Ripley to take the crown as a spot that is on the up and up said Mr. David Nielsen. "An addition of the new Town Square, Redbank Plains is delivering on the potential that it has always shown; people are moving to the suburb because of the fantastic lifestyle, and infrastructure. I've seen a vacancy rate of less than 1% most of the time in my experience. Often when I see a home available to rent it's normally gone within seven days tops."
Ipswich City Councillor Kerry Silver "Council's investing quite a lot of money in the area, including a new Community Centre; we have to service the current and the growing Redbank Plains community. Stage 2 of Redbank Plains Road is underway and the investment will continue Cr Silver said. Redbank Plains has changed, but it was always a special place for people who lived there. I know people who have lived there for 30 odd years, and they knew all along it was a suburb that was a gem. The future is very bright for Redbank Plains."
We have through our research, been able to show the growth potential in this area. Factors like population growth and job creation, due to investment in this areas is only going to grow this suburb further. Low vacancies rates in the area makes some of our suggested properties, e.g. a 4 bed, 2 bath, 2 car house and land are great investment opportunities. If you want to know more about you can email us on This email address is being protected from spambots. You need JavaScript enabled to view it. or call us on 1300 66 77 24 888