Coast's water supply network gets $61 million boost
Monday, 4 February 2019
Central Coast Council is preparing to deliver one of the region's most significant infrastructure projects – a nine kilometre water pipeline from Mardi to Warnervale.
The $61 million project will boost water supply to the Central Coast's rapidly growing northern suburbs and improve water security for the entire region.
Council Director Water and Sewer, Bileen Nel said the Mardi to Warnervale Pipeline project is the next major step to enhance the Central Coast's water supply network.
"The pipeline will run from the existing Mardi Water Treatment Plant through to Sparks Road at Warnervale, which will provide water supply to Warnervale Town Centre and the rapidly expanding northern growth corridor," Ms Nel said.
The design phase of the project has been completed and construction is expected to commence in 2020.
Construction completed on NSW Ambulance station on Wyong Hospital campus, Hamlyn Terrace
FEBRUARY 6 2019 - 4:00PM
NEW FACILITY: The new Wyong Ambulance Station, on the Wyong Hospital grounds, has parking for up to 13 ambulances. It will open midway through this year.
CONSTRUCTION of the new $4.9 million ambulance station on the Wyong Hospital campus at Hamlyn Terrace has been completed.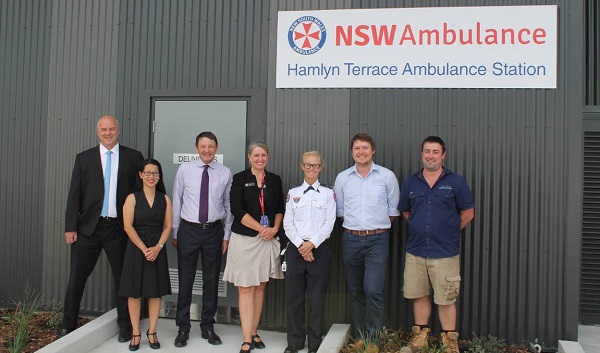 Parliamentary Secretary for the Central Coast, Scot MacDonald, joined Liberal candidate for Wyong Ying Shu Li-Cantwell to announce the completion of works on Tuesday.
"This new ambulance station will complement the existing $200-million redevelopment of Wyong Hospital to ensure the best health and emergency support for Wyong," Mr MacDonald said.
The station is scheduled to become fully operational by mid-2019, Mr MacDonald said.
In December, construction of the $4.2 million ambulance station at Toukley was completed.
https://www.lakesmail.com.au/story/5889265/new-ambulance-station-in-wyong-hospital-grounds/
https://www.centralcoast.nsw.gov.au/council/news/media-releases/coasts-water-supply-network-gets-61million-boost