Central Coast's property boom: 36 suburb price records smashed over past year
CLARE GRAHAM REAL ESTATE EDITOR, CENTRAL COAST GOSFORD EXPRESS ADVOCATE, JULY 10, 2015 9:15AM
The Central Coast's booming real estate market has soared to new heights with a massive 36 suburb price records smashed during the past 12 months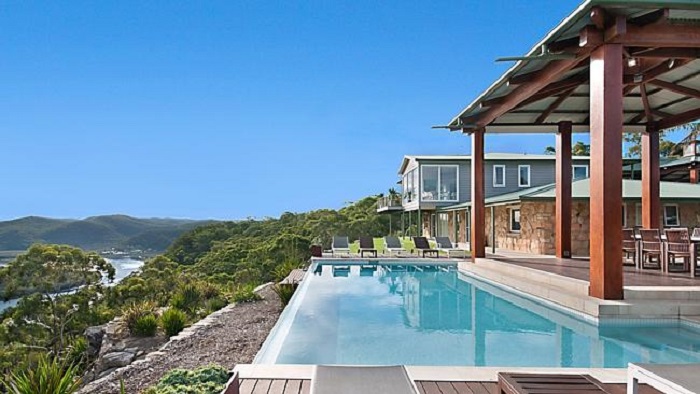 This magnificent property at Morgans Rd, Mount White, fetched a record price of $3.4 million
An Express Advocate analysis of the latest Core Logic RP Data figures has revealed that almost a third of the region's suburbs have fetched new peak property prices. Sydneysiders are behind the overwhelming majority of the sales, enticed by great value-for-money and strong investment potential, according to local agents. Experts predict Sydney's median house price will hit $1 million by the end of the year compared with the Coast's more affordable beachside offerings currently averaging almost $460,000. Seventeen of the 36 record-making properties were snapped up by Sydney buyers, six bought by local purchasers, five by interstate investors, four by overseas buyers and four unknown.
"It's the strongest market I've ever seen in my 18 years of selling," Ron Coleman, of Coleman Estate Agents at Noraville, said. "Buyers are just feeding off each other's energy and creating a frenzy of interest. "Most of the time the Chinese are bombing Sydneysiders out of the water, and then the city buyers are bombing the locals out of the water, so to speak. "With the interest rates as low as they are, and the perceived value that other out-of-area buyers see, it's just pricing everyone out. "We've been well overdue for a boom and this is the market correcting itself."
Mr Coleman recently broke a new record for Hamlyn Terrace with the sale of a large family home in Paperbark St for $665,000 — about $50,000 over initial price expectations and $80,000 more than what it sold for 12 months ago.
"It was crazy and certainly caught us by surprise," Mr Coleman said. "We had a champagne dusk pre-inspection launch with 15 of our database buyers and ended with a bidding war between six parties.
"The offer put forward by a family from Cherrybrook far exceeded everything else."
In Kincumber, McGrath Terrigal agent Sam Wilson smashed a new suburb record after selling a property in a highly sought-after pocket for $1.06 million.
The Figtree Bay Drive house was initially listed at offers over $900,000 and sold in just two days to a professional couple relocating from Victoria. "The people who purchased it were just prepared to pay what they needed to in order to secure the property," he said.
Mr Wilson said he did not expect the local market to cool down any time soon.
"Interest rates are obviously very, very low and for every property that has 50 people at the open, there's 10 people that want to buy it," he said. "I think we've got a while until the market starts to pull back, and even if it pulls back in Sydney, it will still continue up here because of the value our market offers."
http://www.dailytelegraph.com.au/newslocal/central-coast/central-coasts-property-boom-36-suburb-price-records-smashed-over-past-year/story-fngr8h0p-1227435572970